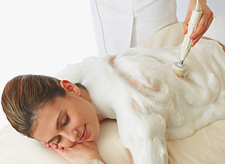 We wash your whole body in luxury, using lots of foam with enzymes and our brushing technique.
Cleaning while wrapped in very soft foam with gentle fragrance, supremely luxurious care.
Stretching bubbles gently to the body,cleansing it with a brush. We will carefully and firmly get rid of the thick layer of skin that tends to harden on especially the elbows and knees.
The foam consists of a weak acid, the same as the skin from the palm oil-derived, and even while having the power washing and foaming there is a protective effect against the skin, leaving a smooth feeling even after use.
And, here, in addition to the Moringa (Moringa seed extract) to two enzymes high peeling effect, it is possible to rinse the dirt, such as a protein that can not be washed off everyday.
With a soft and rich sensation of bubbles, and enveloped with a unique, nostalgic fragrance;
a rich sensation of bubbles, and enveloped with a unique, nostalgic fragrance;
it will refresh you, and impart to your skin a glossy cleanliness.
---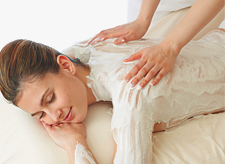 Peeling the whole body with salt filled with mineral honey. The sensation of fine grains rubbing against the skin stimulates the skin's metabolism. In this peeling treatment, we use natural salt from the Seto Inland Sea, made into a fine powder through our special process. It's gentle on your skin, so we can recommend it even for customers with sensitive skin.
Combine with several plant extract such as honey and seaweed extract which has the tightening effect. Shower down the cuticles and salt, and enjoy your smooth and moist skin like you have never felt it before.
---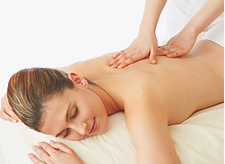 Massage the entire body with an extra virgin oil said to be the savior of beautiful skin.
It heals the whole body by the massage stimulated with comfortable strength, .
To this oil, four types of aroma essence chosen based on customers' condition are added. With added scent, we bring you even further into a dreamy world. Swelling and stiffness is relieved with elaborate entire body massage. Being able to receive care for areas that are difficult to care for such as the back, decollete, and bust is the best. Bust-up effect can be expected by relieving stiffness. After dirt has been removed, high-quality oil is applied to smooth and moisturize skin.
Extra virgin olive oil certified by Organic Agriculture Committee in Andalusia, Spain is used for this massage. Intercellular lipid which is close in composition to human sebum and can be easily absorbed into skin is used to moisturize skin. Applying this oil will improve the condition of your skin by preventing dryness, giving you lustrous, moist skin.
Extra virgin oil is receiving much attention as an anti-aging agent which contain anti-oxidants such as polyphenol and vitamin E.
---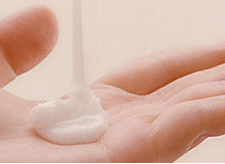 With the original body milk that has been newly developed just for this technology, we can further polish your body. We use high quality materials including but not limited to placenta extract, two types of yeast extracts, vitamin E, ceramide-like ingredients, and soy lecithin to prevent the aging and drying of skin.
Moisturizing ingredients such as jojoba oil and shea butter are further combined for increased effect.
This luxurious, smooth body milk gives you lively and lustrous skin with its fine particles.
---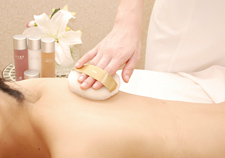 Upon request, you can experience having your entire body wrapped in the gentle fragrance of "Powder Angel." Once finished, your body will shine with beautiful skin from head to toe!

---
※ You can take a treatment for body only (18,000 yen (Price excluding tax) Applicable only in Japan, 90 minutes).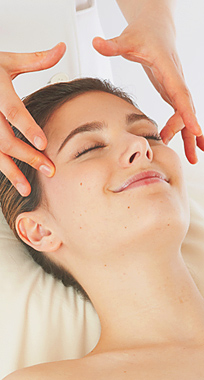 First you start taking a treatment from the head massage.
Then, after the very soft cleansing foam is applied to the entire face, we massage the face while carefully examining the state of the skin. Skin will be polished through a various concentrated care that matches the each skin type.

Suctioning off the softened dirt and sebum using a professional machine will give you smooth and clear skin.

Scrub the T-zone with cleansing foam containing apricot particles. Your skin will be radiant after you scrub off dry and dull skin cells.
---

From the top of fluffy bubbles, thoroughly cleanse using a brush.
The face reflect glossy, cherry blossom color.
---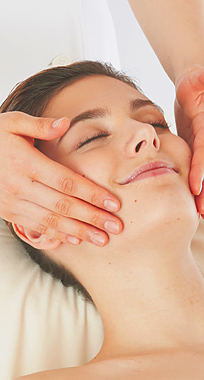 Following the cleansing there will be a touch massage, and your skin will be infused with a Miss Paris essence series that is packed full of nutrients.
Because the essence is chosen to match the state of your skin, your skin will be lustrous, lively, and clear.

We use Souhakuhi extract which is effective in whitening and anti-inflammatory action and SC AC which contains the bio-component bifidobacteria that help repair damaged cells.

By blending placenta extract, nano-scale hyaluronice acid and collagen, elastin, and three kinds of ceramide acid, we have created luxurious, high-quality SC PH Essence which closely resemble the natural make up of the skin.

As a skin conditioning agent for improving moisture retention, whitening, and metabolic activity of skin, we are using SC CR Essence made with moisturizing agents including raspberry extract, fructose found in honey, and glycerin.
---
---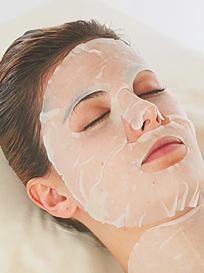 Our facial care package includes an EGF-enriched face pack treatment, an eye pack treatment using a generous amount of Miss Paris' eye cream used by Norika Fujiwara, as well as a honey lip pack, all applied simultaneously to ensure a full facial treatment moisturizing even the corners of your mouth and eyes.
EGF will give you a rich, fascinating, and clear skin by regenerating skin cells.
Surrounded by a nice essence, the skin will turn to be transparent and soft like a newborn's.
---
※ You can take a treatment of facial care only (12,000 yen (Price excluding tax) Applicable only in Japan, 60 minutes).